IT'S THAT TIME OF YEAR.  MY FAVORITE THINGS LIST IS OUT.  USING CAPSLOCK IS IMPERATIVE WHILE CHANELLING OPRAH.  While do not have Ms. Winfrey's millions of dollars (I just paid for coffee in coins and a forever stamp), I'm pretty sure that we share a fan base as well as a love for commercialism.  Even though I can't afford to give you any of these things, it's to everyone's benefit to know what they are. Here are Issa's Favorite Things of 2012:
Orzo. Is it pasta? Is it rice?  Okay, it's pasta, but it's shaped like rice, plus, it's good in everything.  Seriously.  Everything.
Lisa Frank Holiday stickers. Bringing me back to the 90s with rainbow baby animals, I can't think of a better gift! These are actually free at Urban Outfitters, so hit me up if you want some.
Better than Bouillon. This vegetarian pastey-goopey stuff is actually the best. It's good as a broth, it's good as soup, it's good as a base.  It's just really, really good.
Woodchuck Hard Cider (A product of Middlebury, VT). I recommend pear flavor, but they're all crisp, delicious, and gluten free.  Magner's is a close second, but doesn't help answering the question: How much wood can a woodchuck chuck? (A: At least a six pack).
Christmas lights.  I never had these growing up and now my apartment is exploding with magical tiny LED bulbs.
Kindle.  After my super nice fancy birthday Kindle broke (not my fault!) the thought of living without en eReader was unbearable, so I invested in the cheapest model.  It's my favorite Kindle yet- so light and easy to use!  The case with the built-in light was also a worthwhile purchase (despite the fact that it costs as much as the KIndle itself..)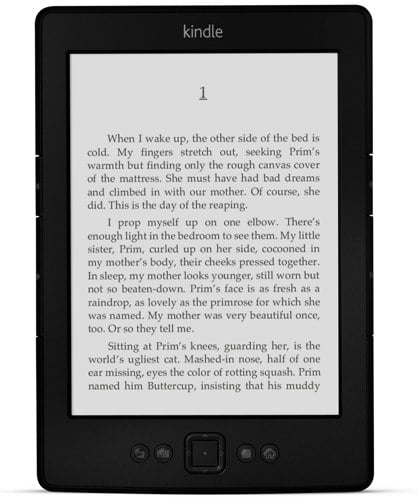 Floating book shelves.  Everyone who visits thinks I magically attached books to the wall, but they're awesome and give you a chance to show off impressively long books you never bothered to finish, like Infinite Jest (one day!)and The Power Broker (don't bother). And I get a nifty place to display my toy dinosaur!
Schwinn Cruiser Bike.  This was the most impractical bike I could purchase, as it's extremely heavy to lift upstairs in my walk-up (extra workout!) and it's only slightly smaller than my entire apartment.  That being said, it's adorable, pink, and fun to ride.
Level Up.  I'm not very app-savvy but I am forgetful.  Perfect for days when you forget your wallet, plus sometimes you get free things!  And when you give it as a gift, you get $5 back. (I'm happy to give this out to millions of people as well).
Google Maps App.  It's back!  It's free! Now I can roam aimlessly around the outer boroughs yet again.
Fab.com. The site for everything you didn't know you needed!  Including but not limited to: one of a kind prints to decorate your bathroom, magazine subscriptions to high quality publications like Cosmopolitan and The Atlantic, silkscreened tote bags with ironic sayings, animal-themed accessories, and kitchen tools that are designed specifically to make things like butternut squash ravioli.
American Apparel Winter Leggings.  So warm, so comfortable, I pretty much live in these.  And they match everything!  Plus, you can sleep in them, and you're ready to go in the morning.
American Apparel Thigh High Socks.  If you ever get tired of your leggings (unlikely) these are a comfy, warm option more comfortable than tights.
North Face Puffy Coat.  I bought this on my emergency credit card last December, emergency being that I was cold.  Now I get to wear a huge sleeping bag all over the city! Runner up: puffy vest, great for not as cold days and makes any outfit look snazzy.
Legwarmers.  They go with either of the above plus everything else you could ever wear.  While in leggings and legwarmers, quote Flashdance at your leisure.
Roku.  I bought this on a whim on a rainy day and it was perhaps the best purchase of the year.  Friends' Netflix/Hulu/HBO passwords not included, but necessary.  Also, you can control your Pandora during parties via your iPhone.
Pinterest. If you haven't been invited yet, I'll invite you!  Unless it's no longer invitation only, in which case, why don't you have Pinterest?  How do you organizes the millions of projects and recipes you'll never have time to make because you're too busy pinning?
Ikea Fidjetun Mattress.  Not only is the name super fun to pronounce (fidjetun!), but this is possibly the best sleep you'll ever get.  Also great for breakfast in bed, dancing on top of, snuggly slumber parties, and a variety of other PG-rated activities.
Incase iPhone slider case. I love this thing: it's beautiful, light, and keeps my iPhone from cracking. Plus, it's easy to take on and off, so I can hide things inside!
Mika's The Origin of Love Album.  Everything pop princess, I saw Mika in concert the night the album dropped and haven't stopped listening since.
Kat Von D Tattoo Eyeliner.  It's like a marker, for your eyes! Helps you look like a supermodel/cat everyday!
Urban Ears Plattan Plus Headphones.  I'm on my third pair right now! Note: they do not come with memory enhancing abilities (but they do come in a variety of pretty colors!), so remember where you put them…
A washer and dryer.  After interning at Good Housekeeping for a year, I was pretty unenthused by household appliances. However, having these things in my home has greatly improved my quality of life.
Dr. Dennis Gross Extra Strength Alpha Beta Face Peel.  I'm not quite sure what these do but a friend gave/stole one for me, and it made my face feel nice and tingly.
A 30 Day Metrocard. Okay, so it's not new for 2012, but this $104 purchase is the golden ticket each month to adventures and happiness. I'm really not sure what I'd do without it.  Best money you can possibly spend.
Trader Joe's light Eggnog in coffee.  This is a recipe made up by a college student with party leftovers and it's awesome.  Bonus points for adding whiskey
Salad grilled cheese.  This is another leftovers recipe, but it's also awesome and worth gifting to the masses. My gift is this: put leftover salad on buttered bread, cover with cheese, and heat up. Yum.
Spotify.  Again, is this invite only?  Regardless, now I can listen to more than the four CDs I own!  And share playlists.  Hooray!
Longchamp Le Pliage Handbag.  A practical and stylish bag I carry pretty much everywhere.  I don't see why they're not unisex, but that's another issue.
Inside New York 2013.  The new edition is INCREDIBLE!!! Whomever published this object of beauty must be extremely talented and gorgeous.
Amazing friends. They cannot be purchased, nor am I planning on giving them away, but nothing on this list even compares to my absolute favorite people in the world. So thanks to all the friends I made, reconnected with, or became closer to in 2012, for being more valuable than an internet TV box and some rice-shaped noodles.
THAT'S IT PEOPLE!  THOSE ARE MY FAVORITE THINGS!  BE GLAD YOU READ MY BLOG SO YOU CAN (NOT REALLY) GET ALL THESE THINGS FOR FREE!!!
Happy Hanukah.
xo